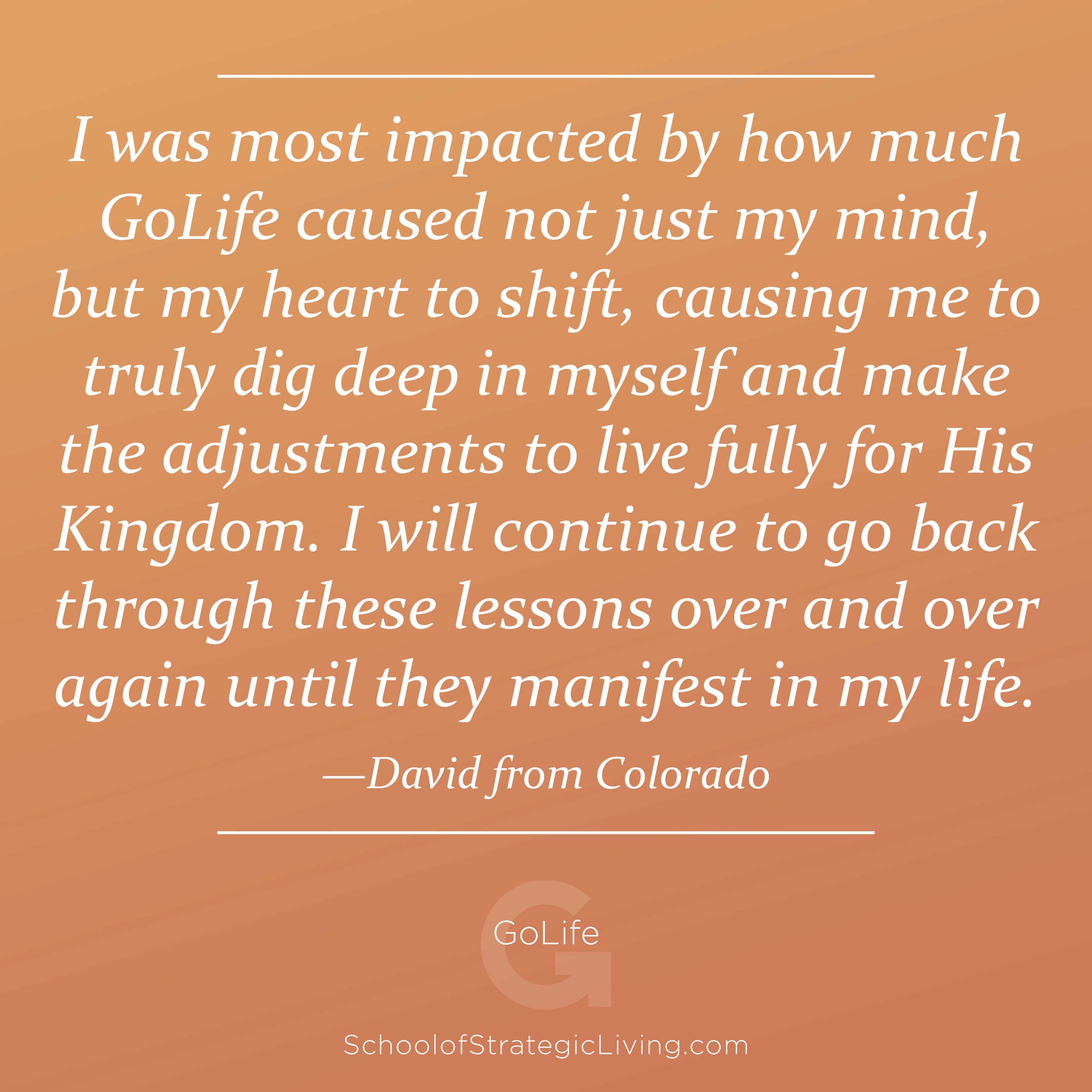 History
The foundations of the school began in the home of Dennis Peacocke in the 1980's with a vision to equip his children with tools that would help prepare them to be leaders in their generation. In 1991, this family exercise became what is now called—The School of Strategic Living (GoLife)—and has developed into a course that has touched lives in the United States, Canada, Central America, New Zealand, Australia, Asia, and all over Europe, and is serving to develop leaders of all ages.
Since its inception over 30 years ago, GoLife has already made a significant impact (Watch our 30th Anniversary Video with History Overview Here). Those who have participated in our programs are affecting their schools, universities, churches, places of work, as well as the larger culture through extra-local ministries, the media, public policy think tanks, and more. Our expectation is that this influence will continue to increase.
The School of Strategic Living has proven itself to be an invaluable tool for those who believe God has called them for a purpose and want to identify and be trained to fulfill it.
Mission
GoLife is setting a course for leaders, both current and emerging, by equipping them to think biblically, challenging them to live strategically, joining them in purpose generationally, and providing insights for leading effectively. Course graduates will receive the following results:

Vision: A sharply defined perspective for how to walk out a strategic lifestyle articulated by the Christian Worldview.
Worldview Foundations: A complete framework, based on biblical assumptions, through which to interpret life.
Connection: A process that helps to connect participants with other resources in a larger context fostering change and bringing transformation to one's personal life, family, business, and community.
Facilitation: A trained facilitator who provides a level of direction to participants, encouraging and helping them to examine their thoughts, attitudes, and practices in light of the principles presented in the course.